BankInvest is a Danish asset management and investment fund provider with total assets under management of DKK 132.8 billion as of 30 June 2023.
BankInvest was established back in 1969 and aims to provide high-quality asset management and administration to customers in and outside Denmark.
The BankInvest group comprises a number of financial undertakings with a combined total of more than 110 employees.
The group of owners behind the parent, BI Holding A/S, are 40 Danish banks. Irrespective of their shareholdings, none of the shareholders has voting rights for more than 15% of the share capital.

Largest shareholders
Ringkjøbing Landbobank A/S, Spar Nord Bank A/S, Jyske Bank A/S, A/S Arbejdernes Landsbank,  and Sparekassen Danmark.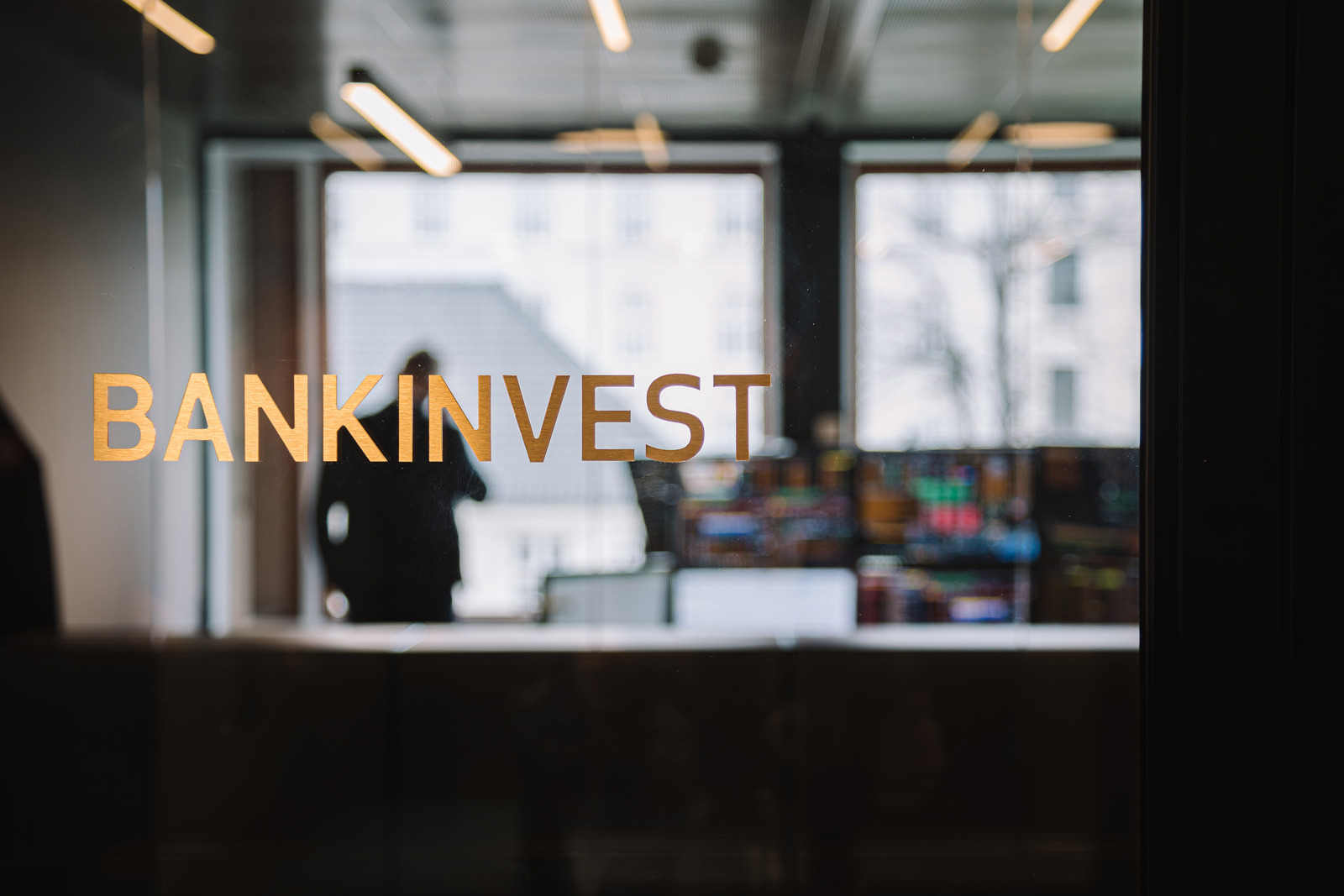 Proven track record since 1969
Asset management and products
The majority of assets under management are from private investors who are customers in about 50 Danish and foreign banks that distribute and provide advice on BankInvest's offering of investment products.
BankInvest regularly adjusts its offering of products and services based on customer requests and business considerations and, in addition to a broad array of basic products with focus on Danish, European and global securities, also offers investments in Emerging Market equities / bonds and products that actively mix equity and bond investments in the same division.
Responsibility assessment of companies and states is integral to the investment process in BankInvest's divisions and portfolios.

In 2008, BankInvest signed the UN-backed Principles for Responsible Investment (PRI). BankInvest's investment process therefore incorporates what is known as ESG factors (companies' management of environmental, social and governance issues). For investment in government bonds, ESG factors are supplemented by assessments from sources such as Fragile States Index, which measures the level of corruption.
BankInvest also conducts norm-based screening of the companies in its divisions, involving screening of the companies for violations of the United Nations Global Compact principles, which include human rights, labour rights, the environment and anti-corruption. If any violations are observed, BankInvest will engage in a dialogue with the company to change its behaviour.
BankInvest launched Nordic Swan Ecolabel funds in 2020, offering equities and bonds, respectively, to investors demanding responsible investment.

BankInvest's broad offering of investment products provide the individual investor with the best possibilities for an investment mix that accommodates requests for risk profile, investment horizon and special areas of interest.
The additional advantages of investing through BankInvest are that:
the investments are regularly monitored and adjusted by skilled investment professionals.
investors gain access to securities traded on equity and bond markets all over the world.
within the individual funds, the investments are spread across many different securities, sectors and countries.
the Danish Financial Supervisory Authority performs public supervision of all Danish investment services and financial groups, including those offered by BankInvest.

With a distributor network that covers broadly and also offers digital solutions, the individual investor is always close to information and advice about BankInvest's investment products.
AUM and Ownership shares is updated every six months in connection with interim and annual financial statements. The group of owners is updated on an ongoing basis.